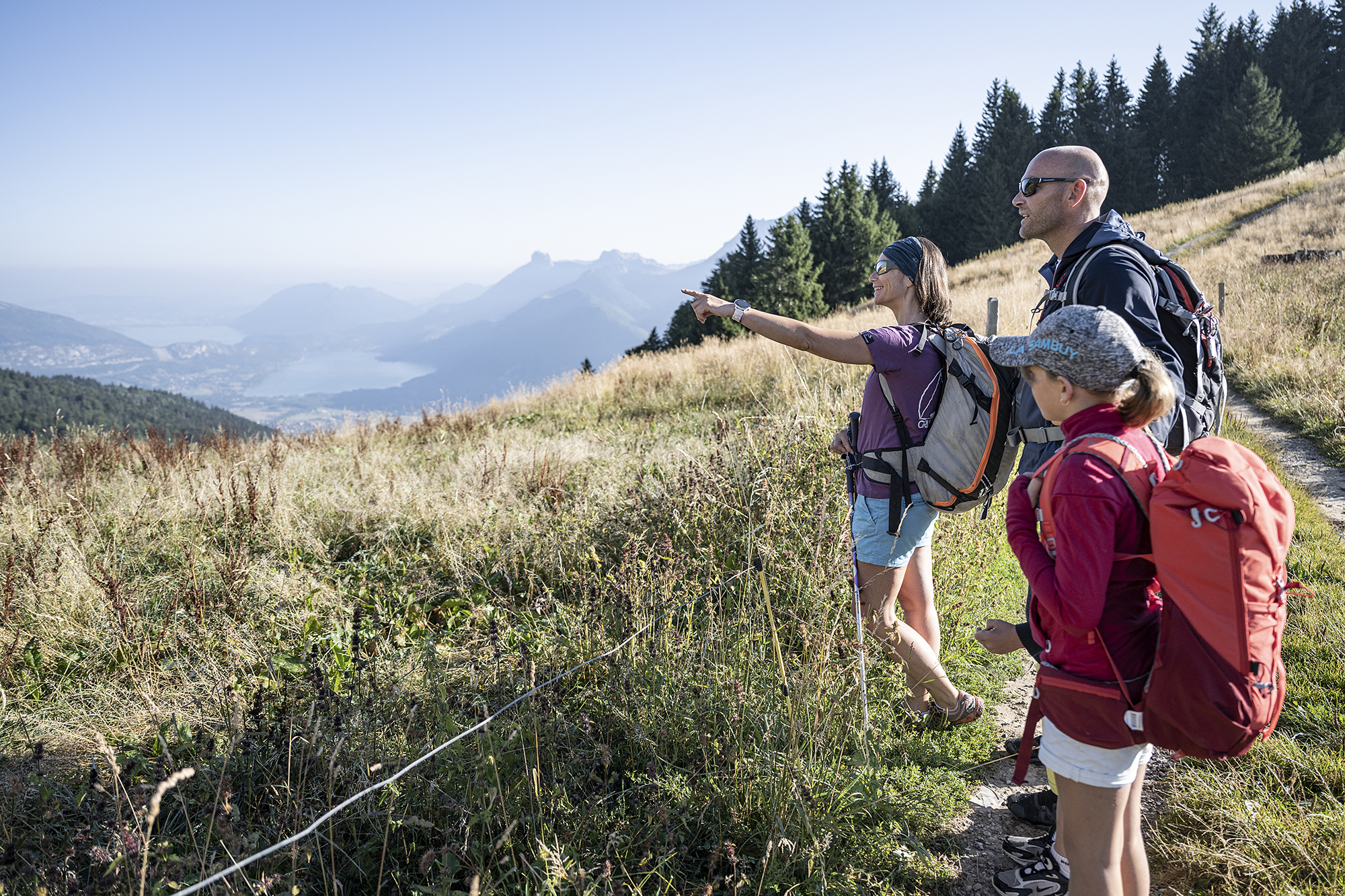 There's so much to do during the fall holidays!
Looking for an idea to please your children or grandchildren? We found a few activities just for you to spend happy times together!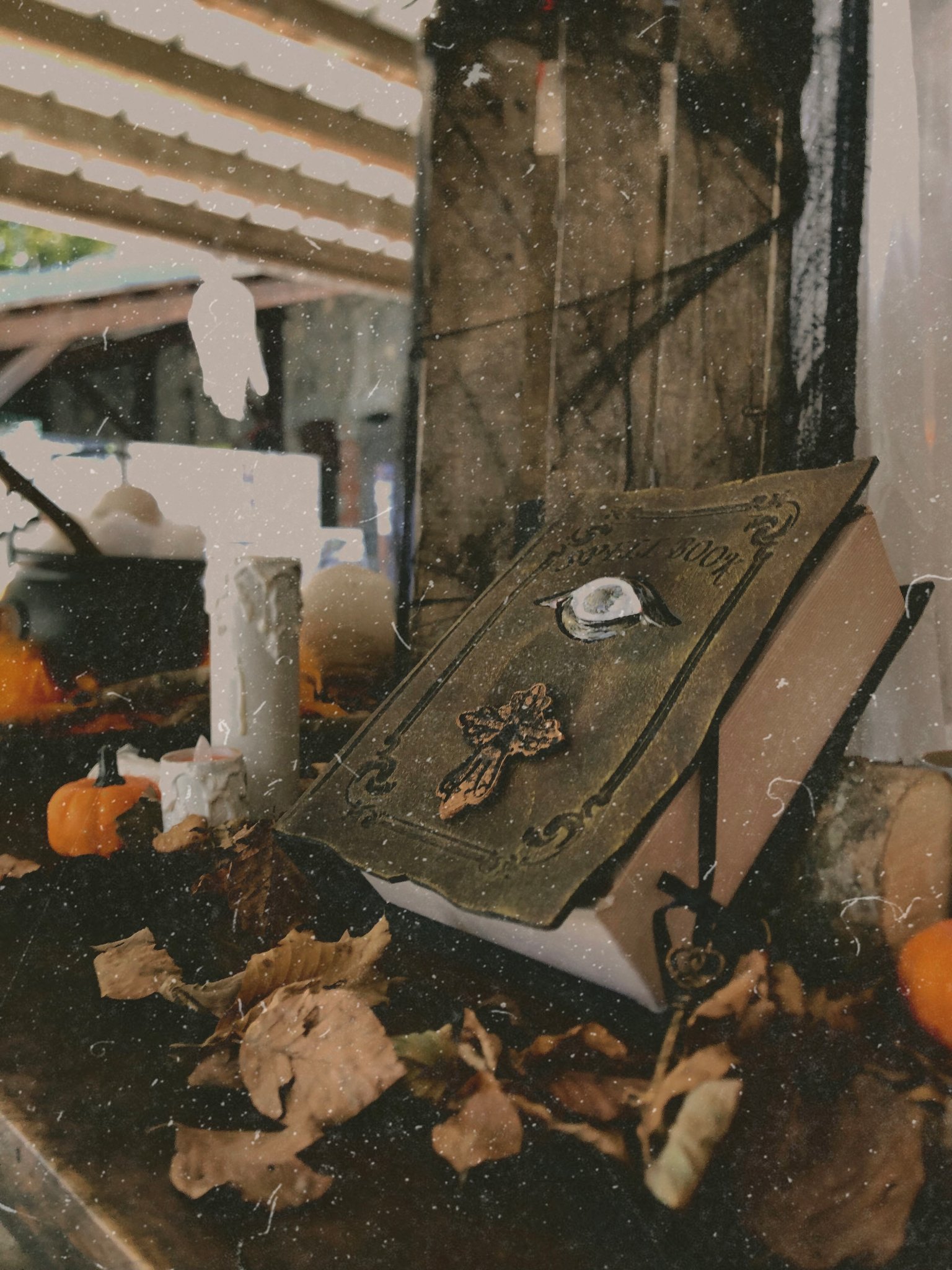 Happy Halloween
Sleuths, detectives, when need you in order to solve a crime! Have fun as a team during the Murder Party at Ferme de Gy farm, a magnificent historic building in Giez. Two sessions on November 1: the first from 15:00 to 18:00, and the second from 19:45 to 22:45. For ages 12 and up.
Meet at Acro'Aventure in Talloires, specifically at the start of the Forest of the Senses sensory walk.
With your booklet in hand, embark on a 1.5-hour stroll through the forest. The outing includes: riddles and puzzles to solve, new sensory experiences, scary surprises, and then opening a combination lock for a well-earned gift!
Contact: +33 (0)6 07 56 90 58
Take full advantage of your vacation to visit the Cave and Waterfall in a décor just for the occasion. Halloween is coming to this wondrous location for both kids and adults to enjoy together. Contact: +33 (0)4 50 44 55 97
As with every year, enjoy the always-spooky Halloween atmosphere at Tamié Fort! The Fort gets all dressed up in fall colors to better haunt its guests! A free makeup and face-painting workshop is planned for October 31. Starting on October 21, bats, a giant spider, evil pumpkins, spider webs, and eerily haunting ghosts of all kinds will welcome visitors to the Fort!
Contact: +33 (0)6 11 70 08 77
Participate in a treasure hunt in Criq'Parc and try to find the right code to open the safe. Asgard is waiting for you at the Park on Sunday, October 29, and Monday, October 30, to celebrate Halloween. Put on your most amazing costume, or rather your scariest, and participate in the treasure (for free) with your entry pass to Criq'Parc, open from 10:00 to 18:00. Who knows, you just might win a prize!
Reservation required to participate in the treasure hunt.
Contact: +33 (0)6 48 12 23 63
What could be scarier at Halloween than a vampire's castle? Dracula at the castle, experience a truly exceptional costumed-tour of Menthon Castle, which includes dinner and dancing. On October 29, from 18:30 to 02:00, not appropriate for young children.
Reservation and information: +33 (0)7 81 74 39 72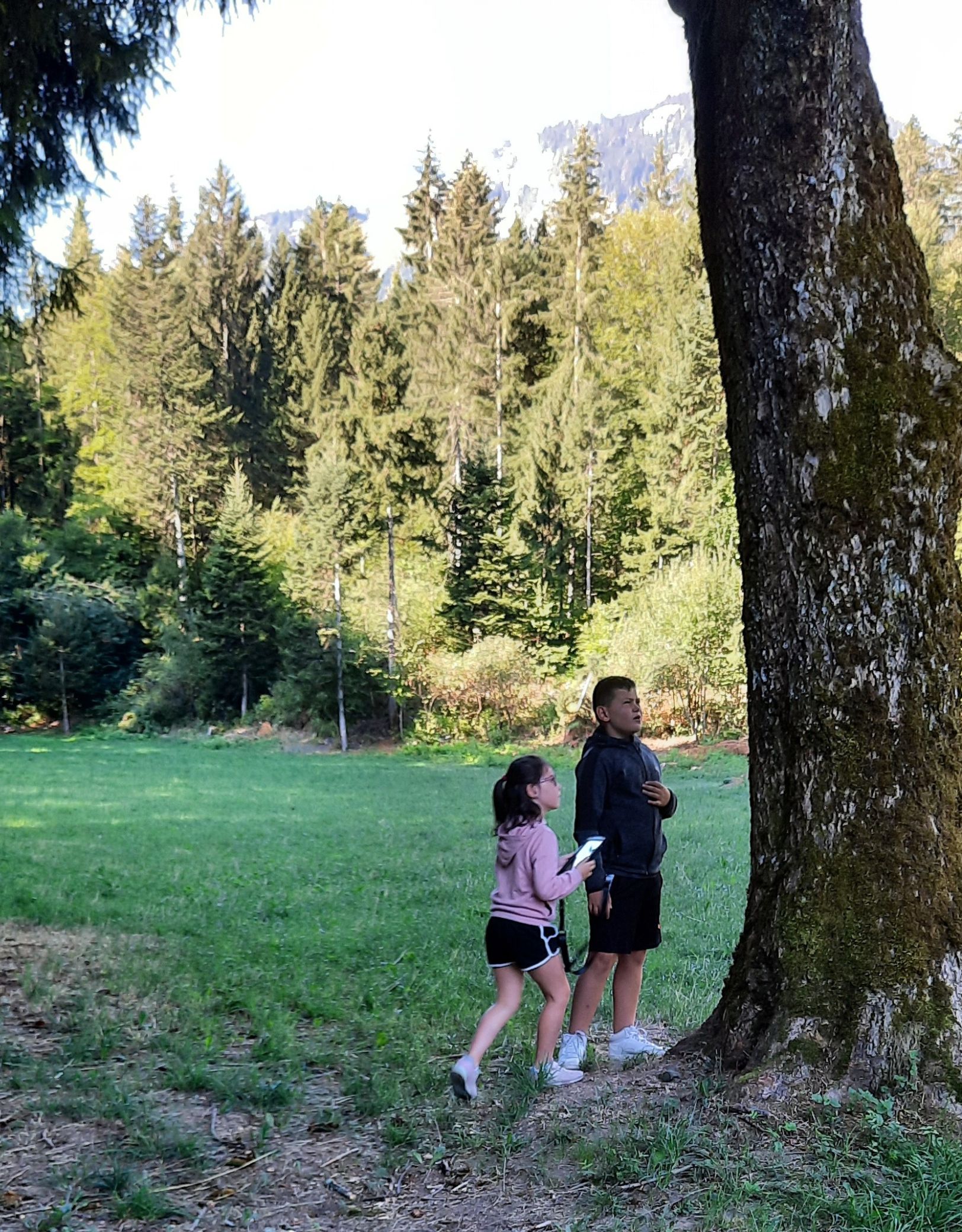 Exploring the forest as a family
A virtual adventure: Explore Game in Val de Tamié valley. Embark on an adventure with Explor Game(r)! As a team with a tablet computer, solve the mystery to save the valley by observing your natural surroundings and overcoming a series of challenges…
Starting today, you can reserve your virtual adventure by contacting the Tourist Information Office (Place Marcel Piquand 74210 Faverges-Seythenex).
When? All year long in Val de Tamié, at 255 route des Noyers, in Seythenex.
Contact: +33 (0)4 50 44 60 24
Grab your pencils and sketchbooks, and take the time to draw your impressions of each uniquely designed cabin. Aterwards, head to the Tourist Information Office in Faverges (Place Marcel Piquand 74210 Faverges-Seythenex) to submit your drawings to attempt to win one of several prizes.
Frédéric, from Natur'Envie, is readying and waiting to take you on a fun-filled outing to share his passion and vast knowledge of the flora and fauna in the area's forests.
Observe, search, and have fun with nature through workshops that immerse you in the vibrant life of the forest.
As a two-person or three-person team: will you be faster than the other groups?
When? Upon request.
Contact: +33 (0)6 22 54 92 68 – frederic.isselin@natur-envie.com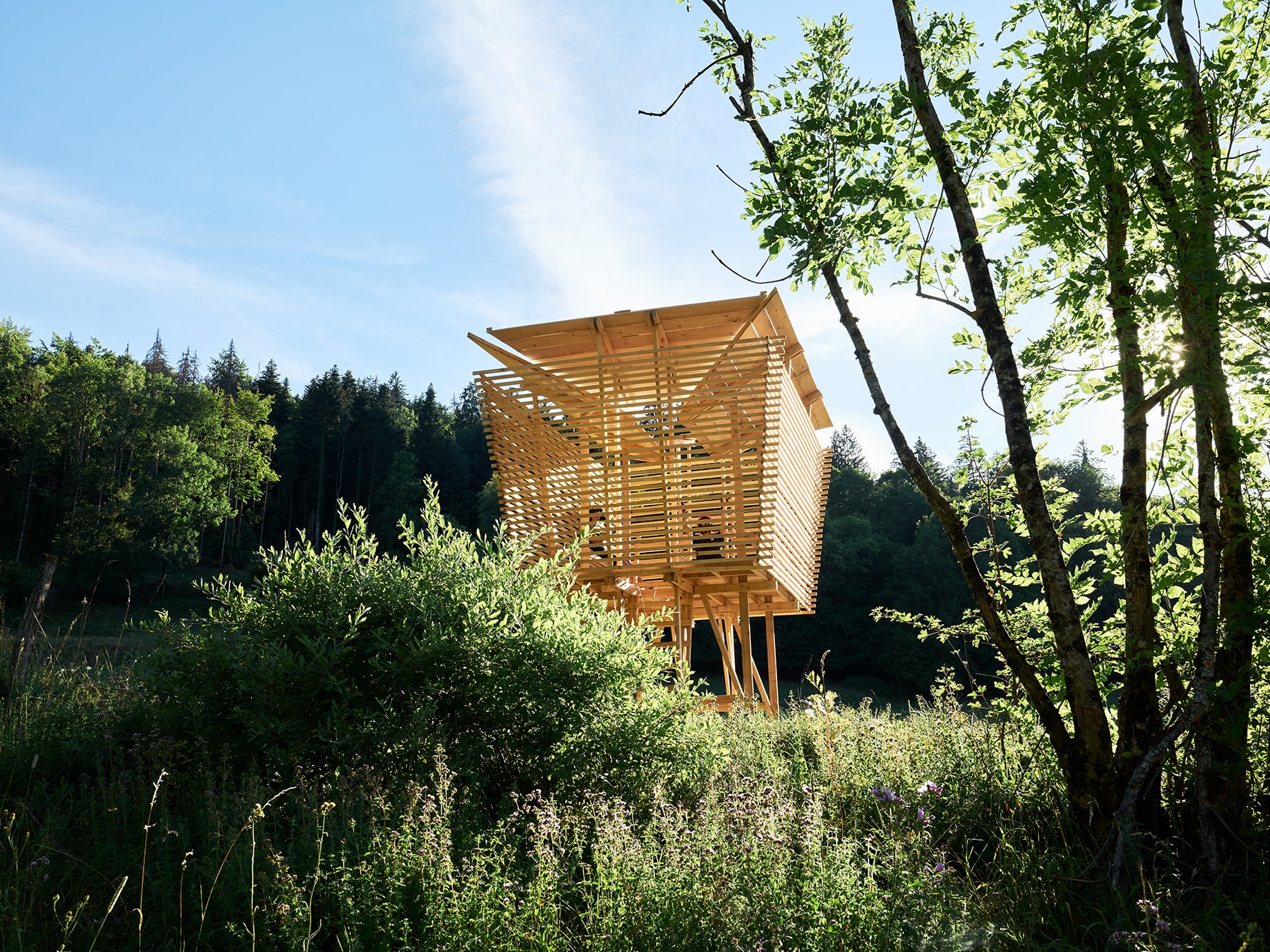 The Festival des Cabanes "Cabin Festival" continues
With the fall colors in full swing, the fourteen cabins in Sources du Lac d'Annecy are just as beautiful as ever.
Explore our destination looking for the festival's fourteen architectural works, and take full advantage the area's beautiful mountain landscapes by entering the drawing contest.