The best beaches around Lake Annecy
Spend time at the best beaches around Lake Annecy in Haute-Savoie. Take advantage of these designated areas to enjoy the sunny summer days as a family.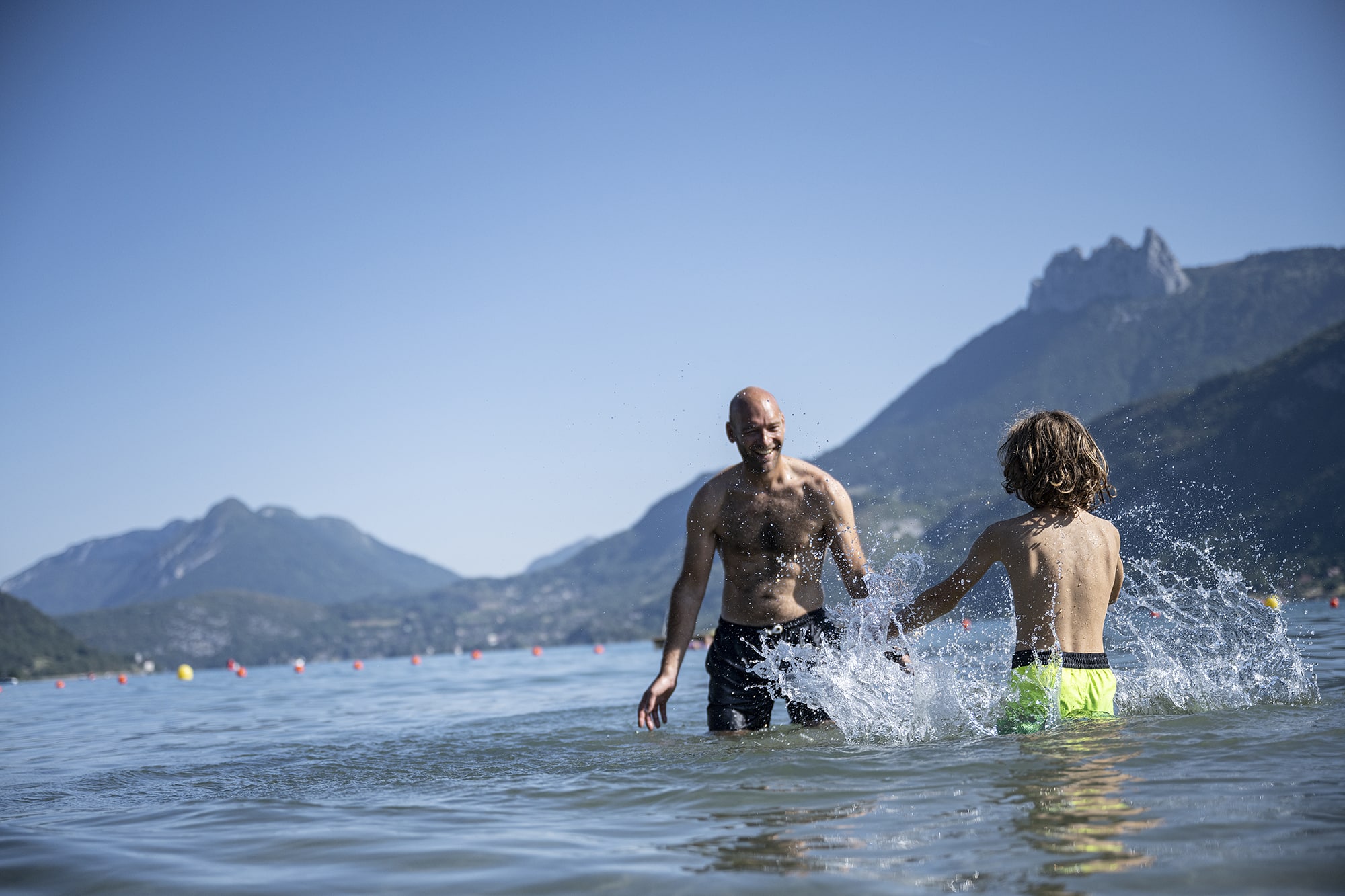 Doussard Beach
Located at the southern tip of Lake Annecy, in a beautiful all-natural, well-preserved, verdant setting, rest, relax, and take full advantage of your vacation on the sandy beach in Doussard.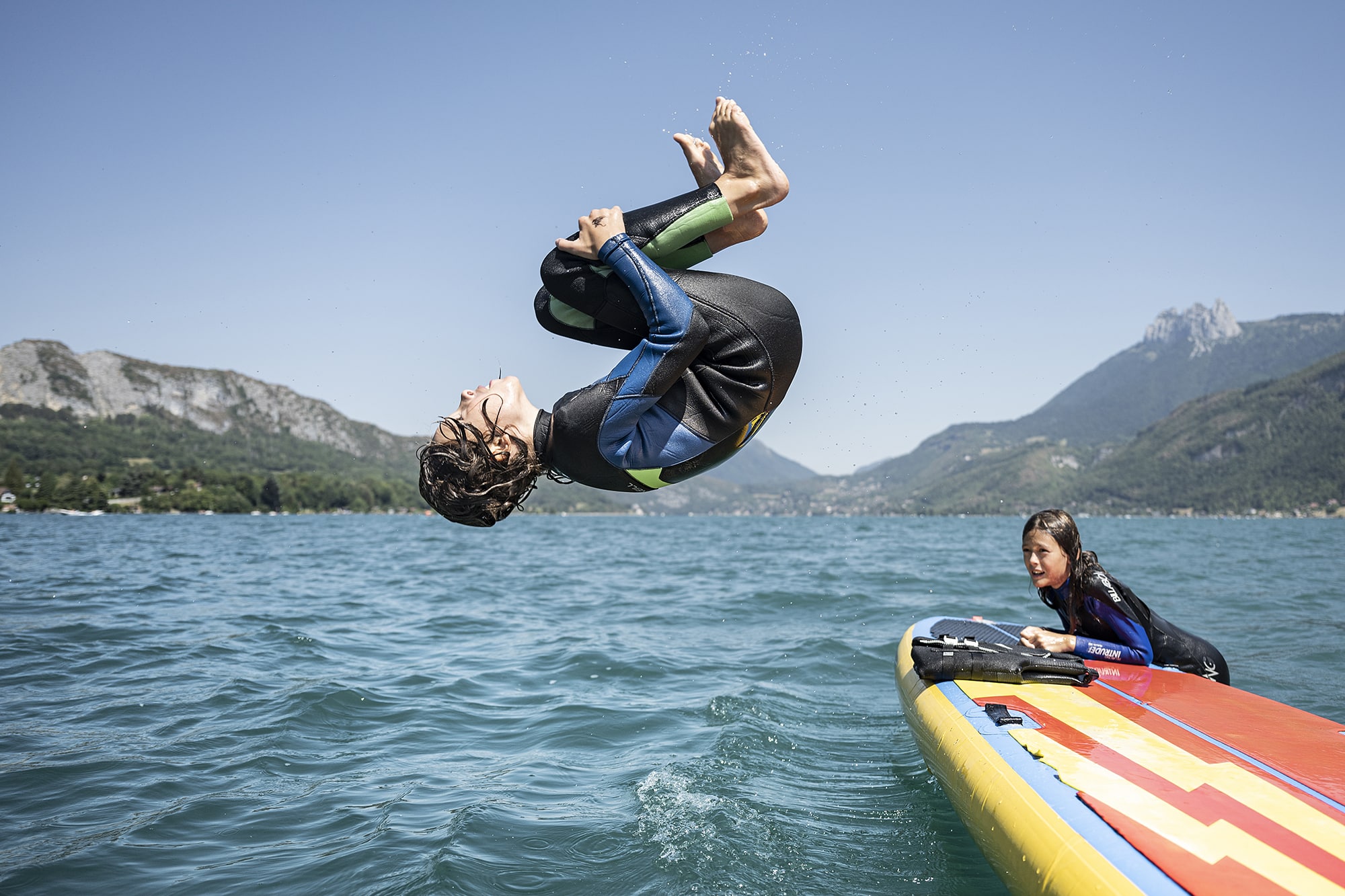 On location:
With SkiWake 74, enjoy a wide variety water sports (wakeboarding, water skiing, stand up paddling…)
Through Ponton Déronzier rent a paddle boat or a motor boat (with or without a boating license).
Le Cadre beachfront bar-restaurant makes fantastic dishes for when you need a bite to eat.
The beach provides direct access to the interpretive trail through the Bout du Lac Nature Reserve.
There is more than enough to do for you to have a fantastic day along the shores of Lake Annecy!
Getting there
By bike, ride along the Annecy-Albertville bike path, which drops you off just 100 meters from the beach.
By boat, take the Navibus ferry that offers service between Annecy and Doussard Pier.
On foot via the well-marked trail through the beautiful Bout du Lac Nature Reserve.
By bus, the free shuttle provides service all summer long to Bout du Lac (Val de Chaise, Faverges-Seythenex, Giez, Doussard, Lathuile).
By car, use the parking lot located 300 meters from the beach (paid parking from May 1 through September 30).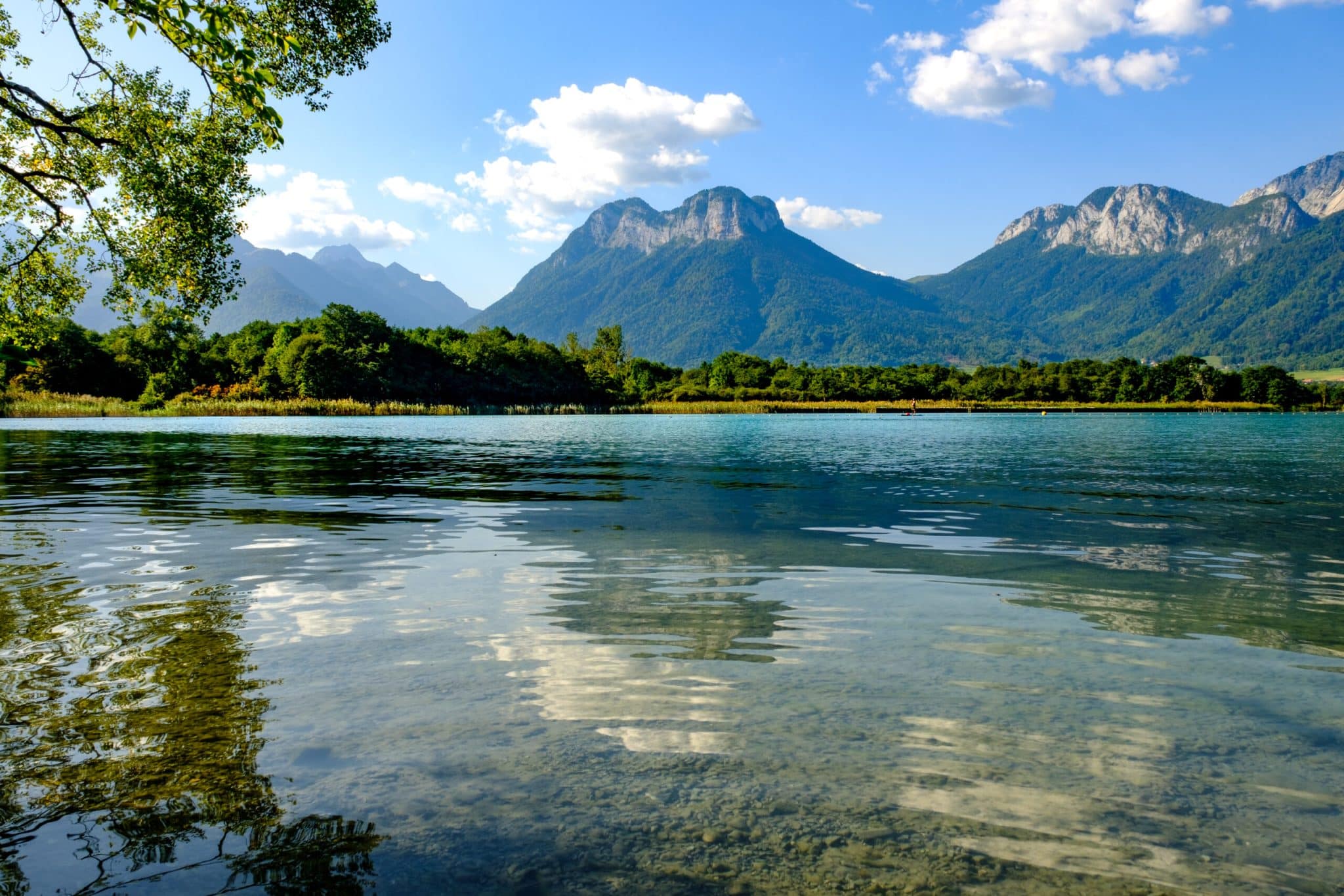 Glière Beach
Near the Bout du Lac Nature Reserve, Glière Beach offers a great place to relax.
Take advantage of the bucolic, natural setting along Lake Annecy. Simply ride your bike along the bike path to get there.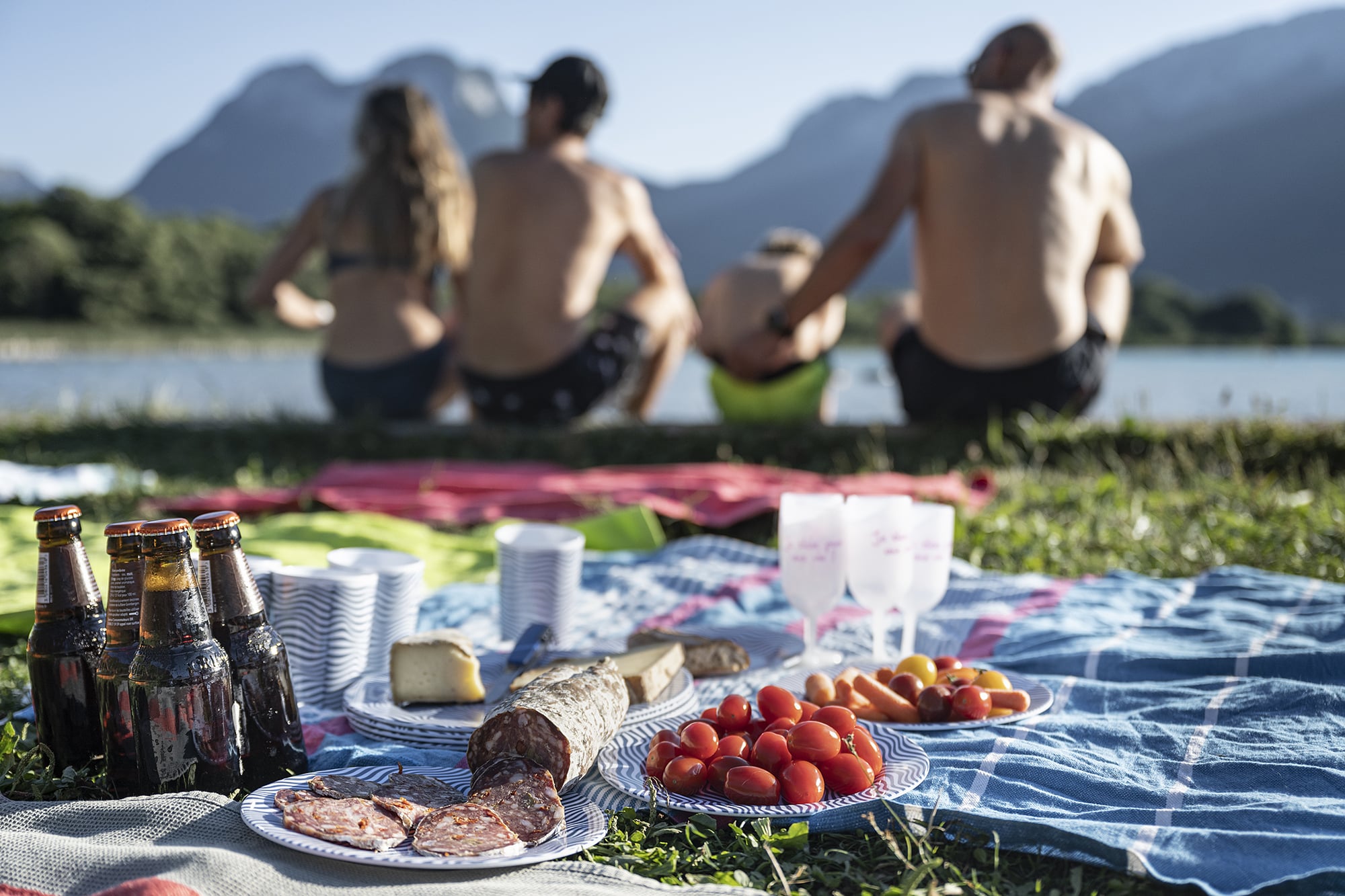 What is there to do at Glière Beach?
How about… nothing! Enjoy the simple act of doing nothing.
On this well-preserved beach along the shores of Lake Annecy, relaxing is the key word. Marvel at the views of the Nature Reserve's reed beds, the boats floating by, and the reflection of the surrounding mountains in the lake.
This beach is one of a rare few where dogs are allowed.