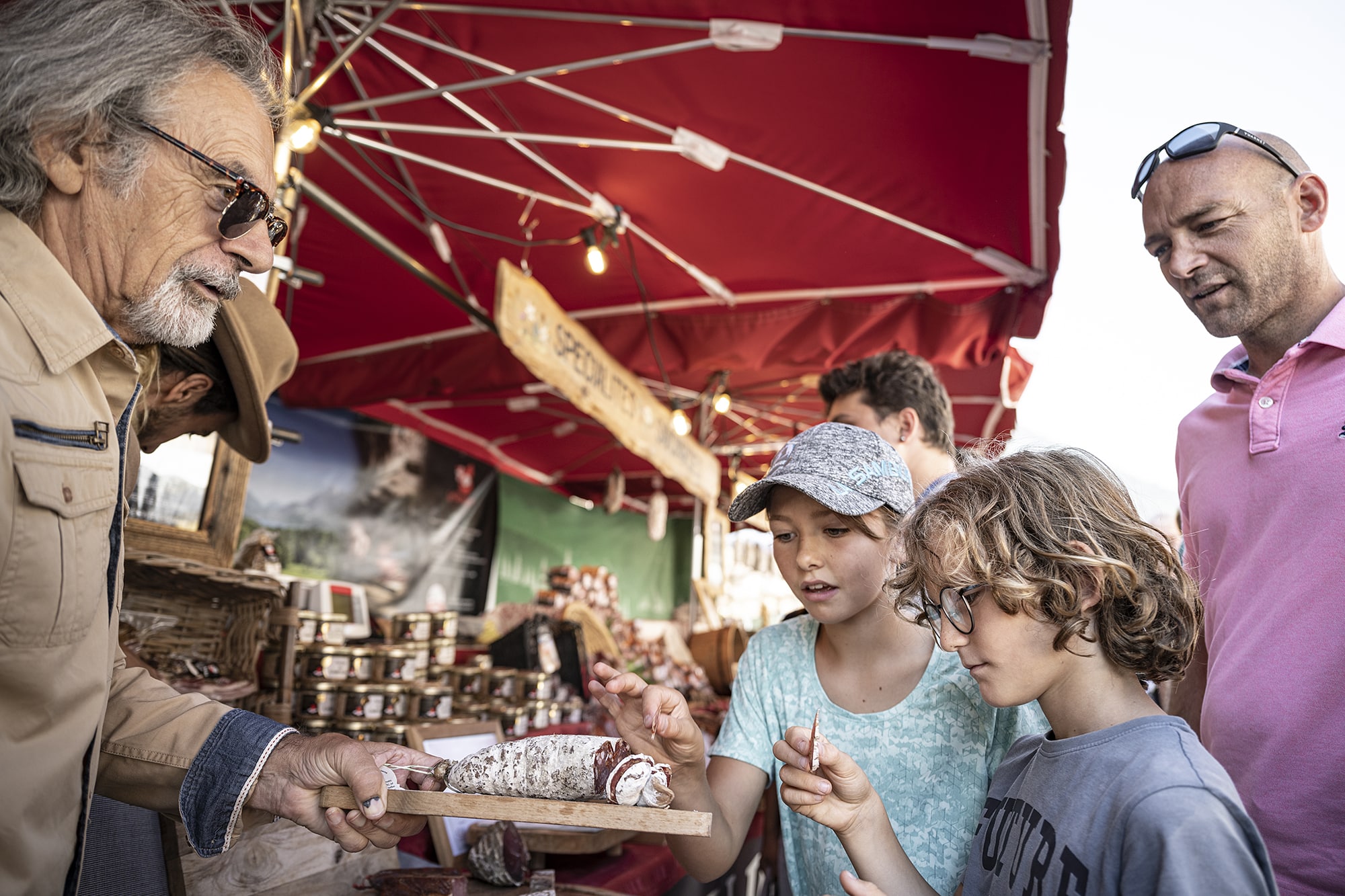 To purchase local goods directly from the source, go to one of the many local farmers and artisan markets organized several times per week in Sources du Lac d'Annecy.
Kick off the week with the small summer market in Doussard. Is your week coming to an end? Then take advantage of the picturesque market in Lathuile to stock up on local goodies.
The farmers market in Faverges is held every Wednesday all year long. You can purchase fruits, vegetables, cheeses, meals, clothing, and artisanal products.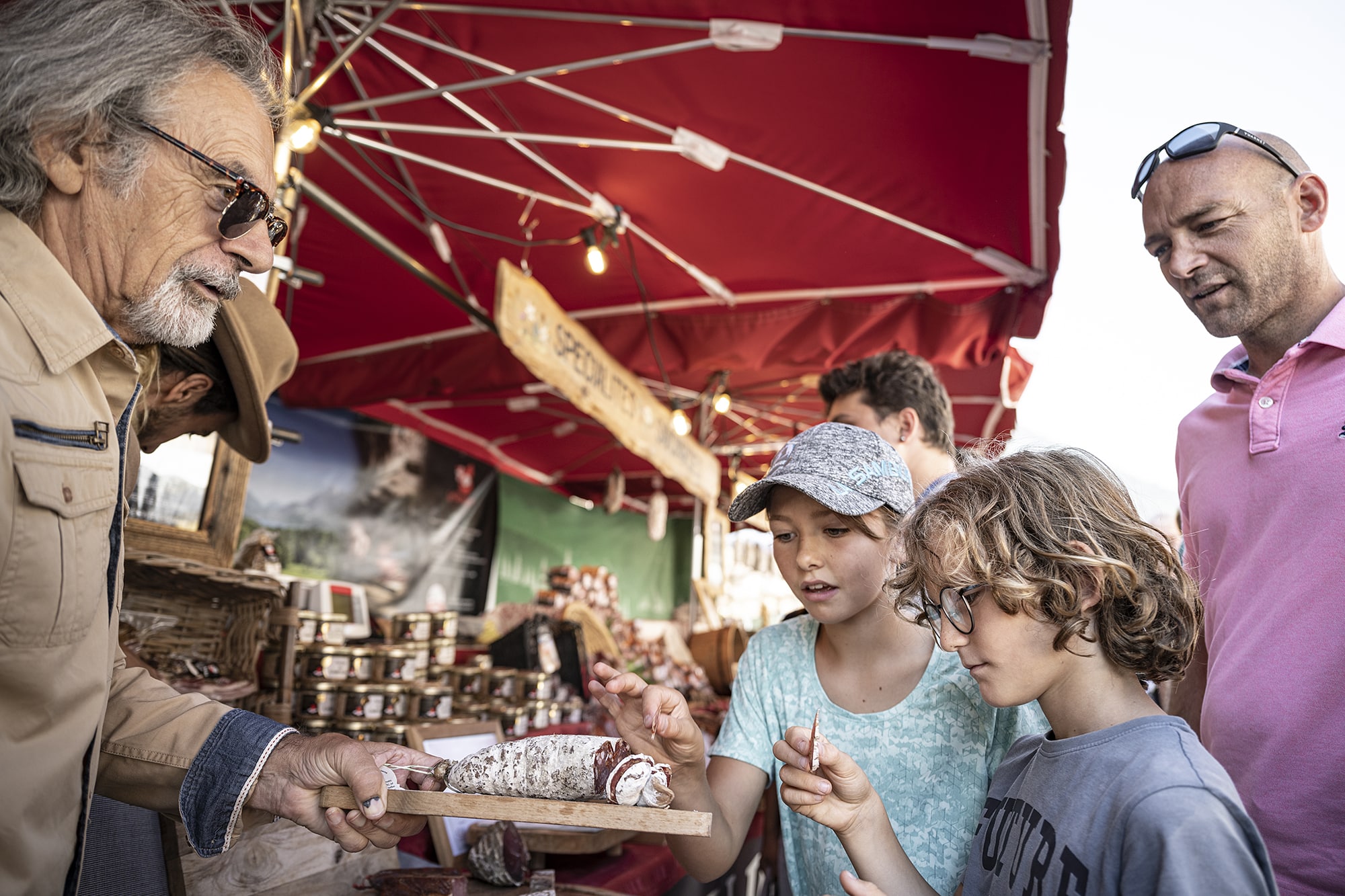 Year-round Market
Faverges-Seythenex
Wednesday: 08:00-12:30, Rue de la République, purchase food, produce, clothing, plants, and flowers in season.
Friday evenings: 16:00 to 21:00, Place Carnot, purchase local goods straight from the beekeepers, market farmers, fish farmers, and other growers in the area.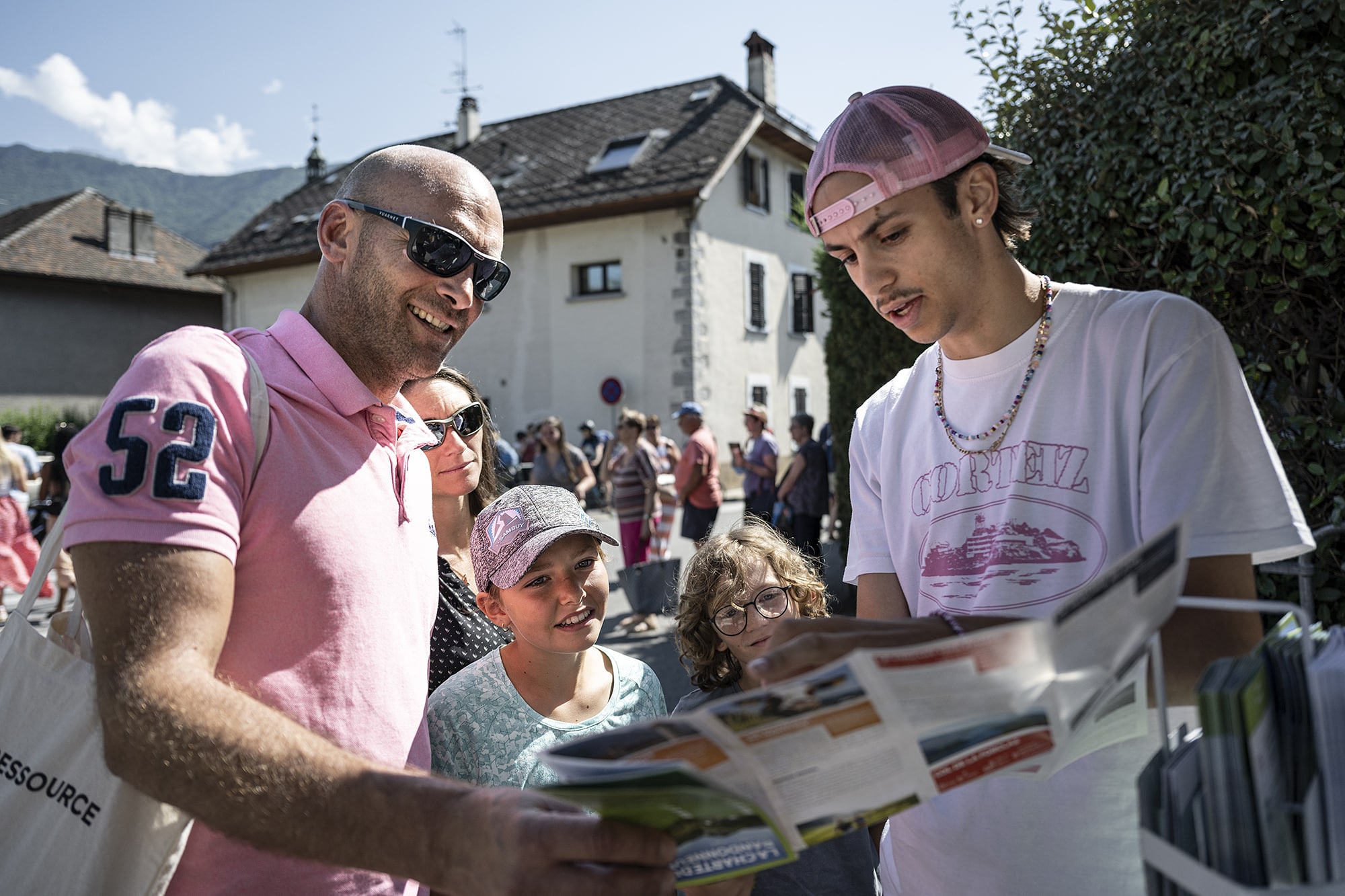 Summer
Doussard, from 12/06 to 11/09
Monday morning: June 12 through September 11, 2023, start the week on a high note with this small summer market in the lovely village of Doussard. The Tourism Information Office team will be present to provide you with great ideas of how to spend your week.
Lathuile, from 01/07 to 26/08
Friday morning: 08:00 to 13:00, Route du Bout du Lac, stroll through this lovely small summer market and take a slice of your trip home with you with the market's the many delicious seasonal products.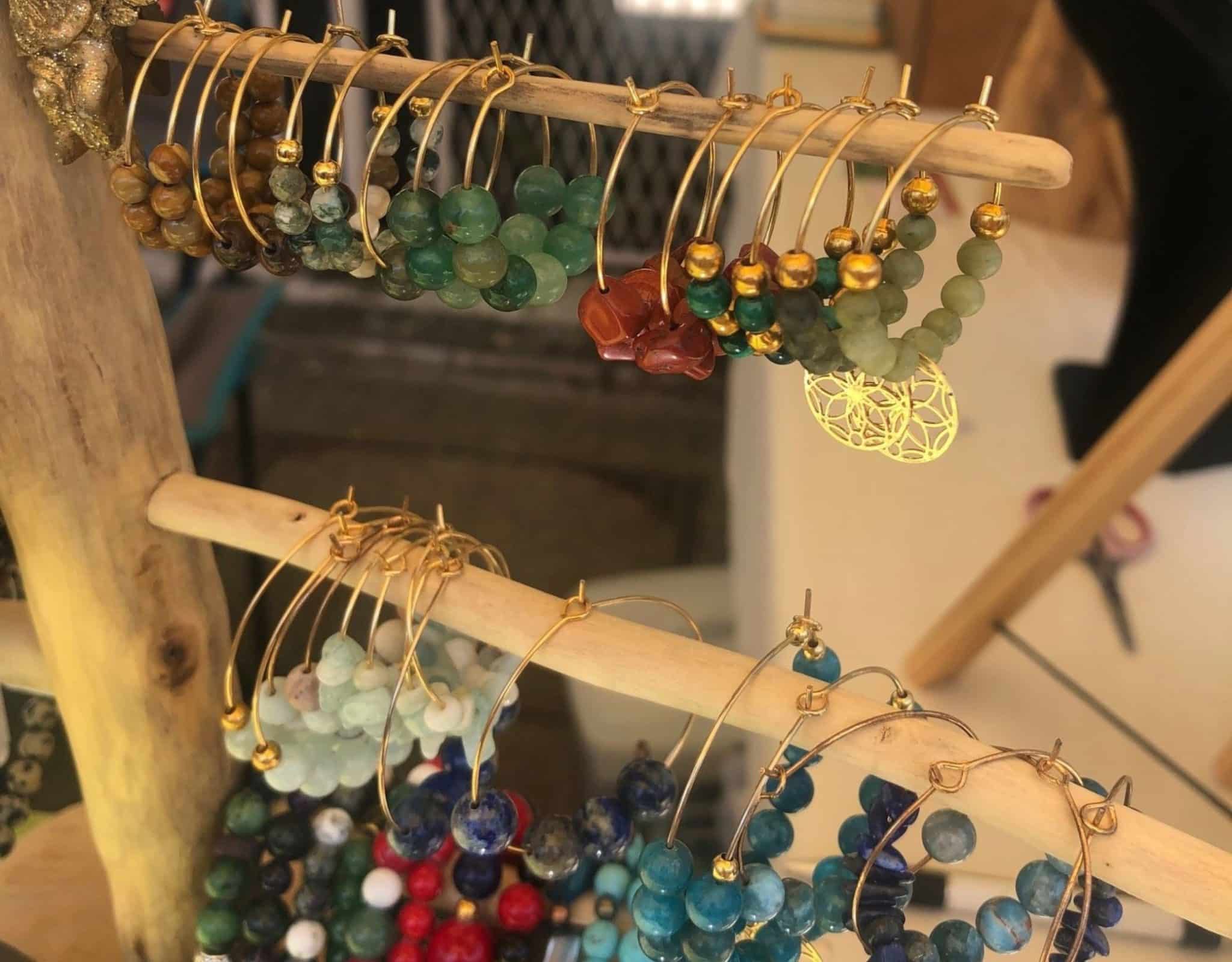 Nighttime and local creators market
Faverges-Seythenex – beneath the covered market: in a relaxed vacation atmosphere as the summer's day comes to a close a night begins, meet the area's talented creators and artisans at the local nighttime market.
13/07 and 21/07: 17:00 to 21:00.
10/08 and 24/08: 17:00 to 21:00
Lathuile – Chaparon communal oven: venture to the charming village of Lathuile, right next to the communal oven, for a nighttime market with a warm and friendly summer vibe where to meet talented local artisans and creators.
28/07 and 17/08: 18:00 to 23:00