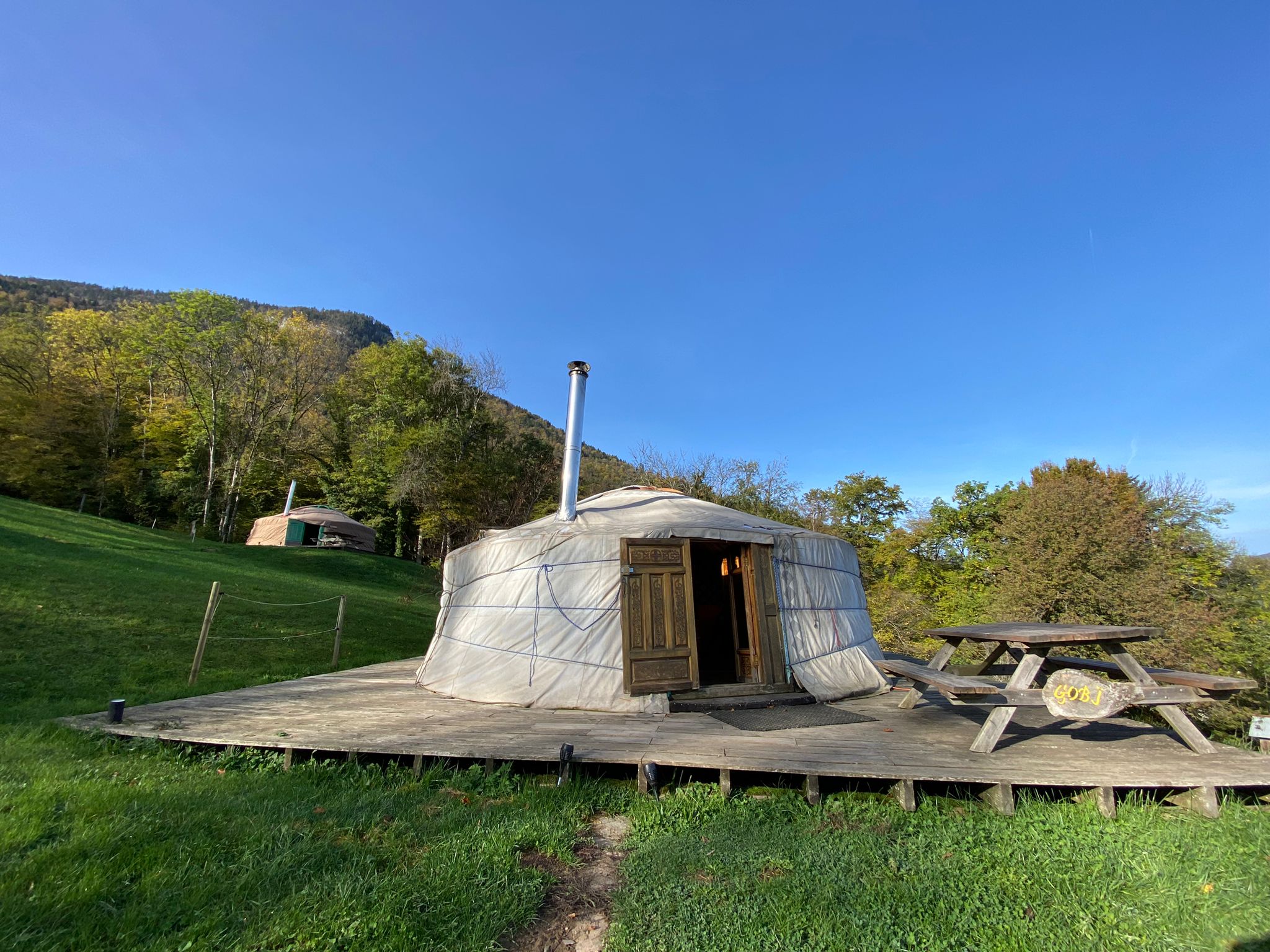 Ô Lachat: Yurts and Bed & Breakfast
A unique place to stay located high above Faverges-Seythenex, 10 km from Lake Annecy. Sleep in a genuine Mongolian yurt, and enjoy access to the spa for a truly relaxing stay in the region.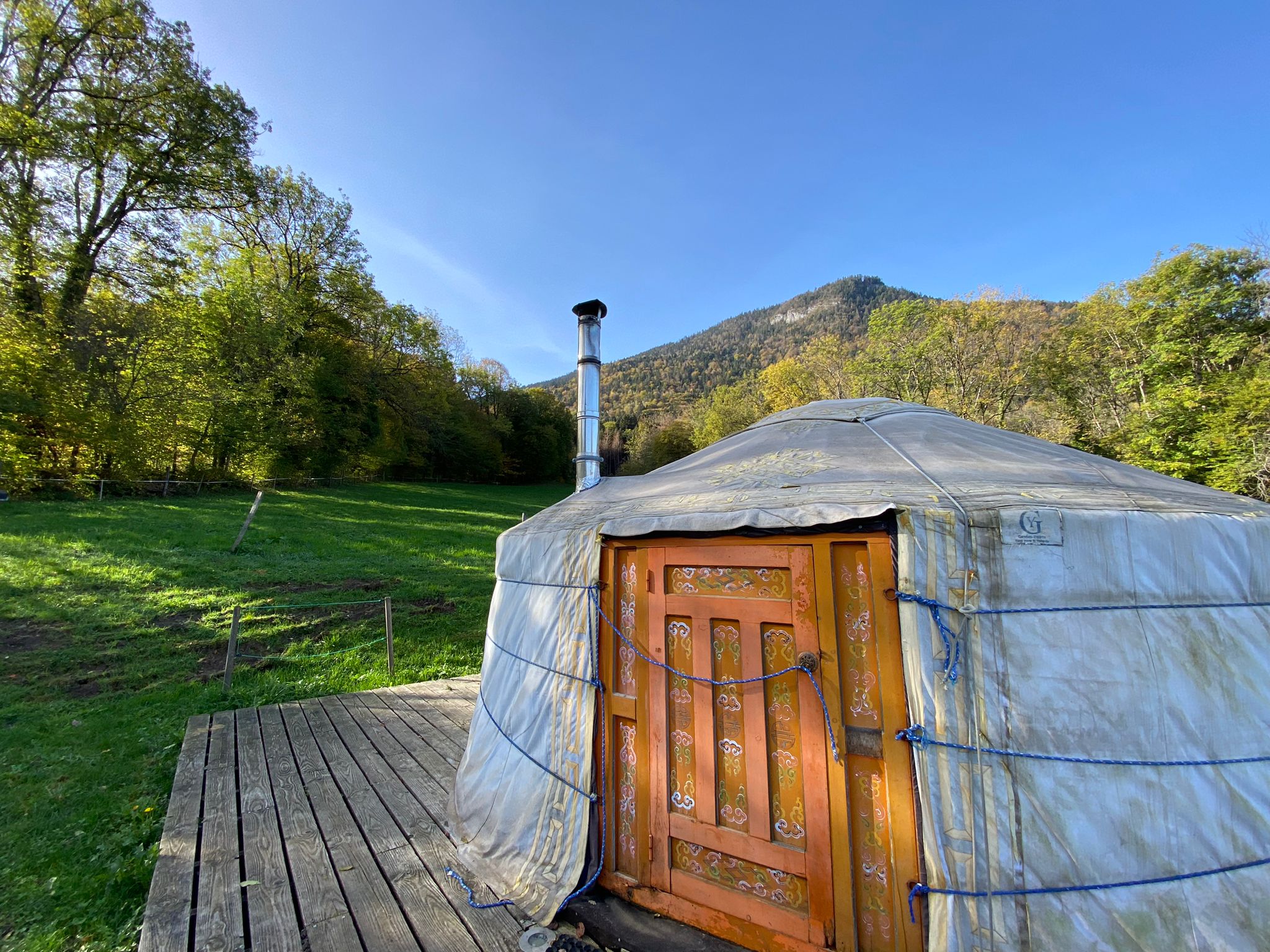 Are you looking for a unique lodging experience near Lake Annecy?
Then Ô Lachat is the ideal place to stay! Choose between sleeping in a genuine Mongolian yurt or in a cozy bed and breakfast, and enjoy access to the spa for a truly relaxing trip!
Mongolia in Haute-Savoie, can you believe it? Yet this is the idea for this unique lodging experience in Sources du Lac d'Annecy, which places an emphasis on escape when it comes to visiting the area.
Located in a beautiful, quiet location just outside of town, Ô Lachat was a farmhouse once upon a time. Marvel at views of the surrounding mountains while you relax and take full advantage of your vacation in the great outdoors. Located on two hectares of wooded, hillside terrain just ten minutes from Lake Annecy, Ô Lachat has four rooms in its bed and breakfast and three yurts to stay in, perfect to take full advantage of the lake and the mountains.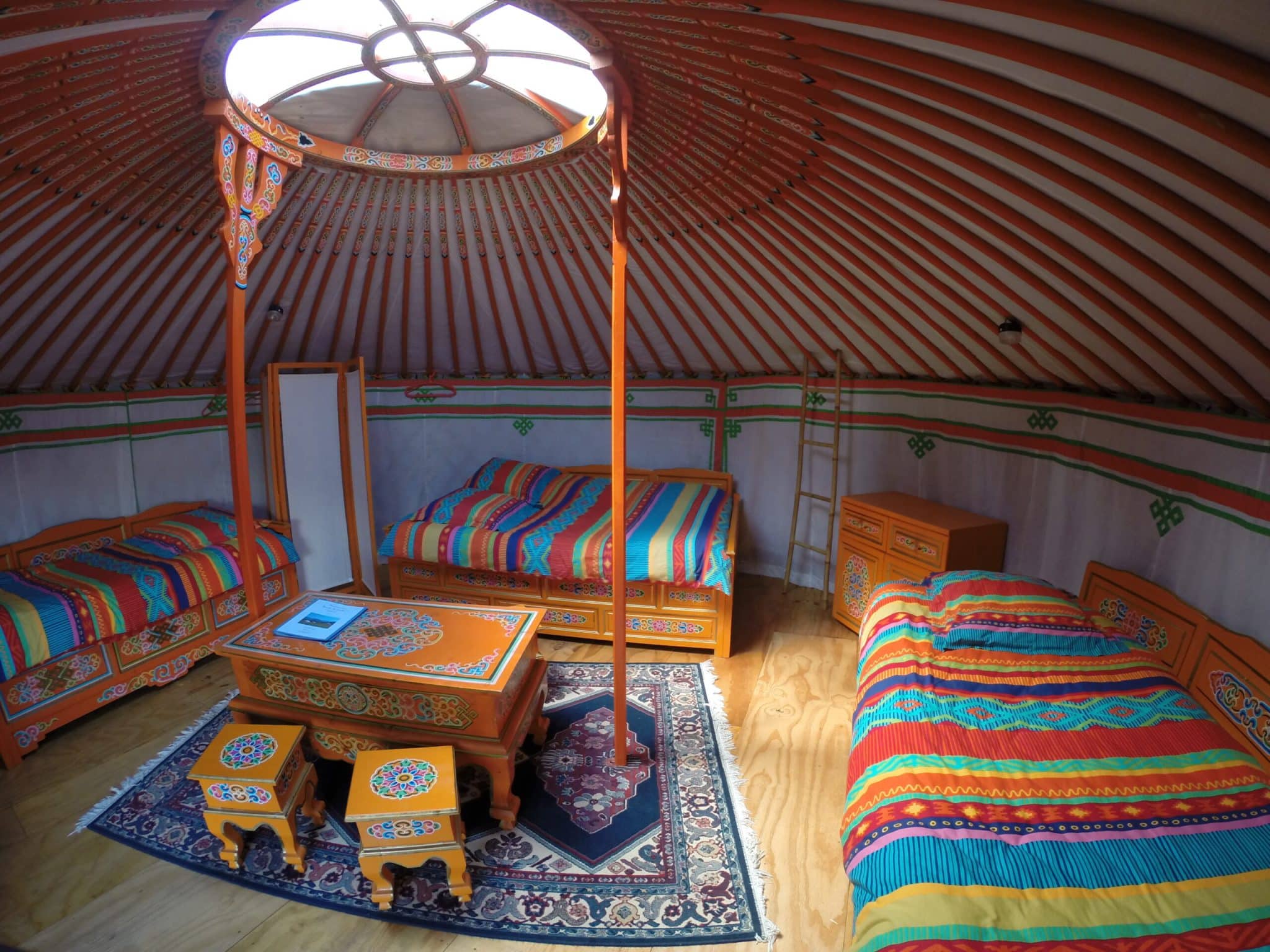 Mongolian Yurts
For those with an adventurous spirit in search of a genuine escape, the three traditional Mongolian Yurts offer the perfect compromise.
Gobi, Altaï, and Sar (the names we gave them) were imported straight from Mongolia and provide one large, warm, and colorful 27m² room with beds, an armoire, a table, chairs, and a wood-burning stove to provide a truly comfortable stay.
All three Yurts have a deck with a view of the mountains and their own composting toilets. Anyone staying in a yurt also has access to the common area, which include a dedicated shower for each Yurt.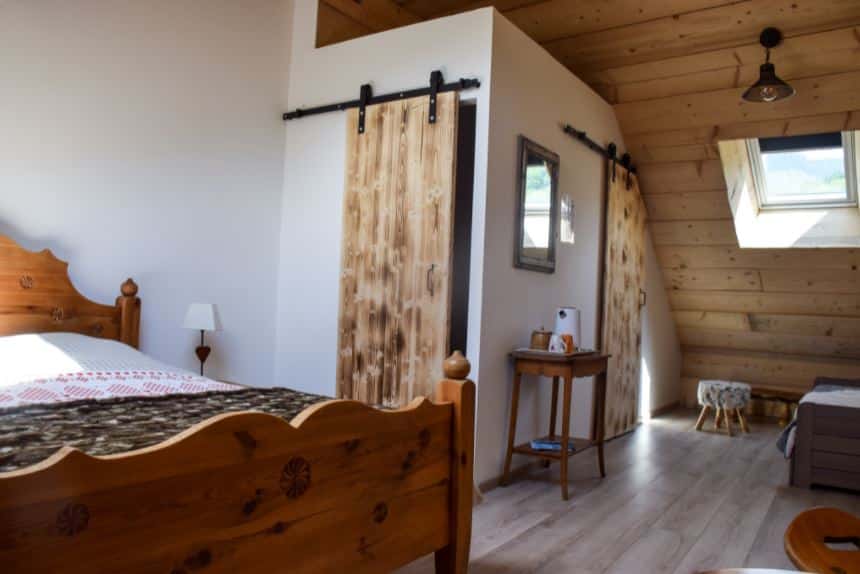 Mountain-style bed and breakfast
The four rooms in the bed and breakfast each have their own name: Arclosan, Sarve, Sambuy, and Belle Étoile.
Each has a wood décor with a mountain chalet feel where you will enjoy a truly comfortable stay. When you reserve one of these two to four-person rooms, you will have access to the cozy area: a great room with a wood décor, a common kitchen, the dining room, the loft, and lounge area to read, play board games, or chat.
The deck and summer kitchen allow you to enjoy breakfast outside for a breath of fresh air during the sunny days of summer.
It's the little things in life that make all the difference…
Sauna, wellness fasting retreats, permaculture projects and outdoor activities, local trailheads right nearby…
Reserve your stay now