Are you looking for a place to celebrate Bastille Day? Have you heard of Annecy's legendary "Fête du Lac" (Lake Festival)?
Well here in Sources du Lac d'Annecy, to celebrate Bastille Day, we are organizing an extravaganza we call "Lac en Fête"!
The program includes fireworks, an outdoor dance party with DJ, and guided tours of the Bout du Lac Nature Reserve.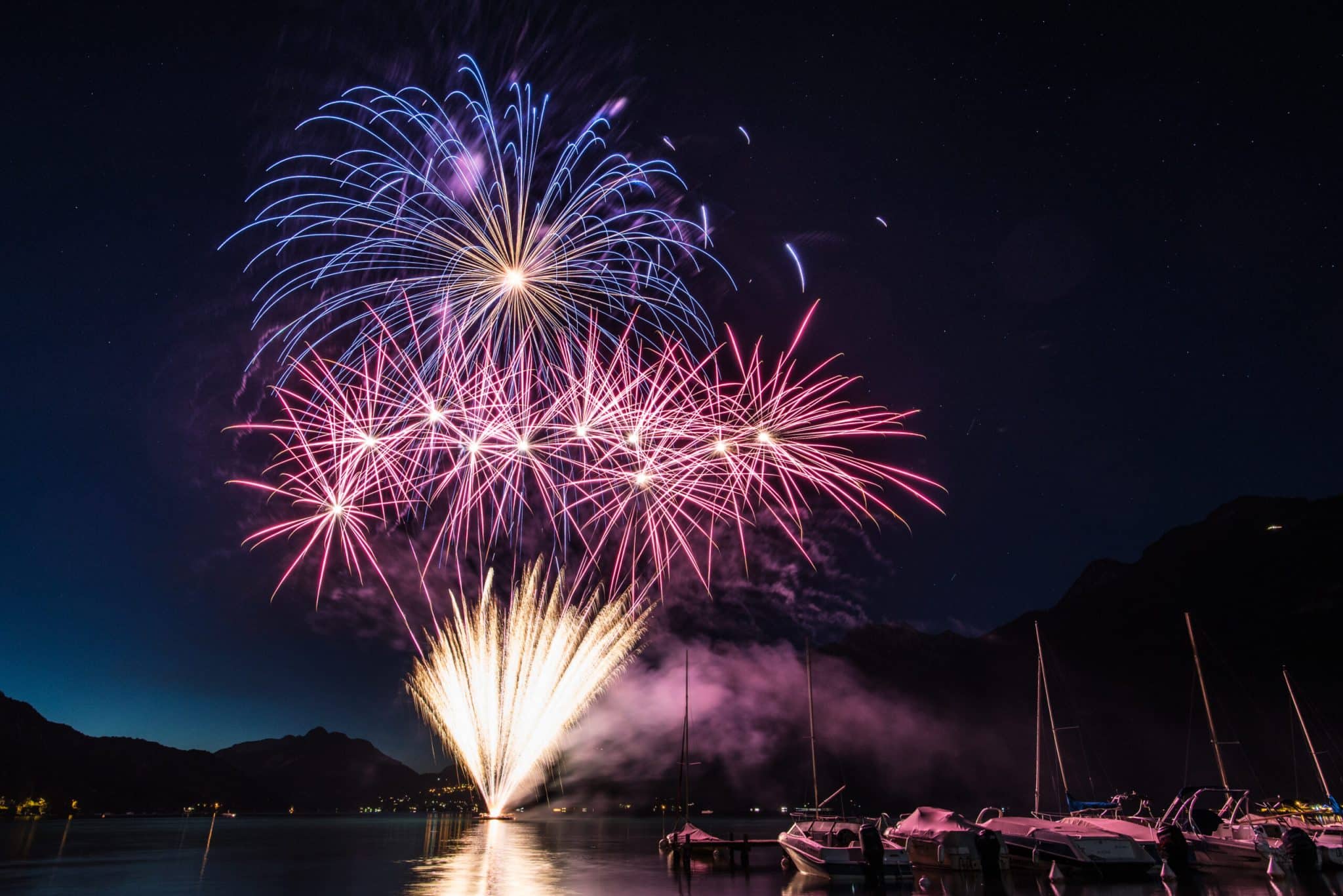 Saturday, July 15, 2023
At the port/beach in Doussard, at the far southern tip of Lake Annecy (Bout du Lac / Lake's End).
Date to be confirmed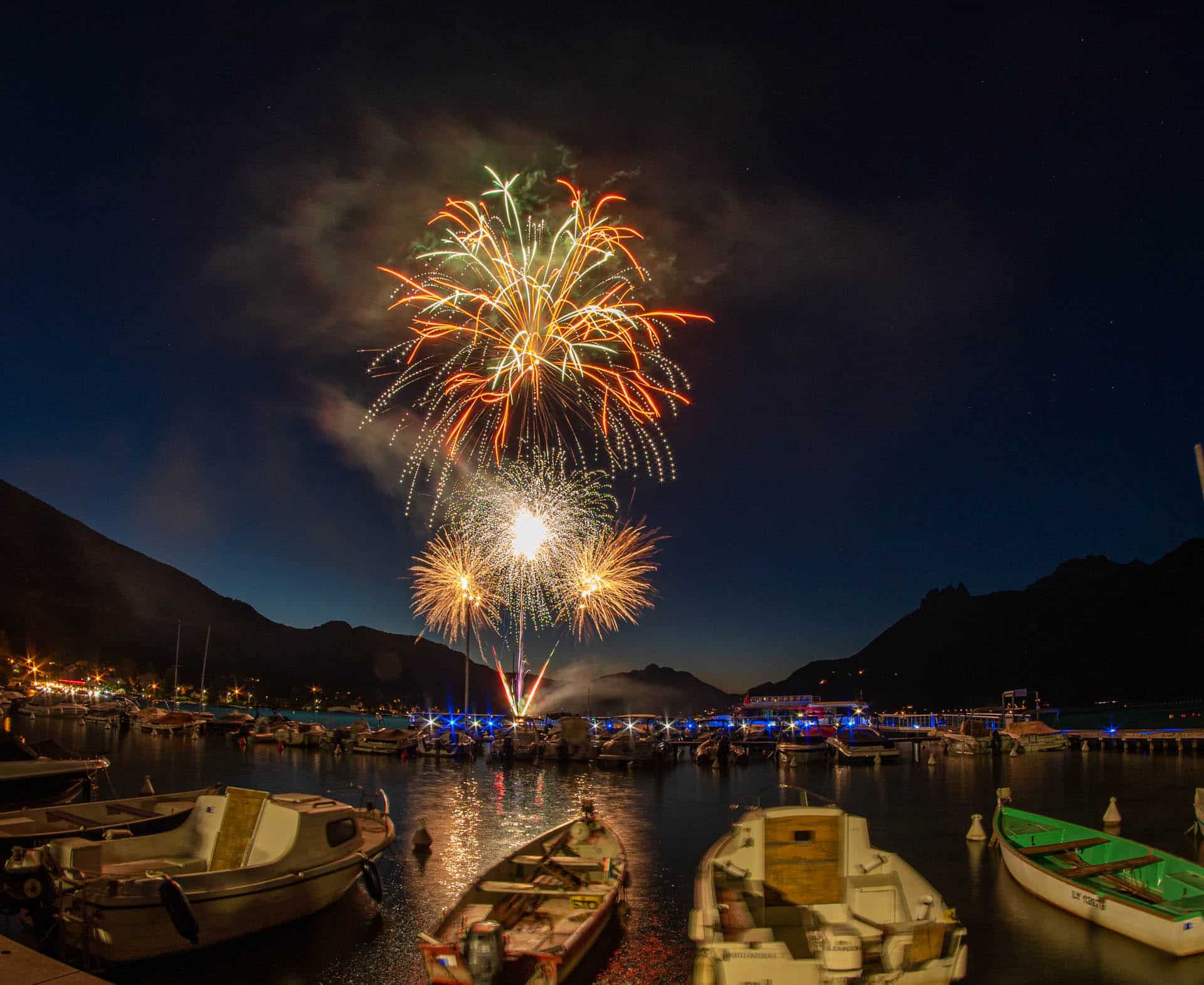 Fireworks
A July 14th without fireworks is no way to celebrate Bastille Day!
Once night falls, at around 22:00, watch the fireworks in their full splendor over the waters of Lake Annecy.
As you sit comfortably in the grass on Doussard Beach, enjoy a magical moment in a truly beautiful setting.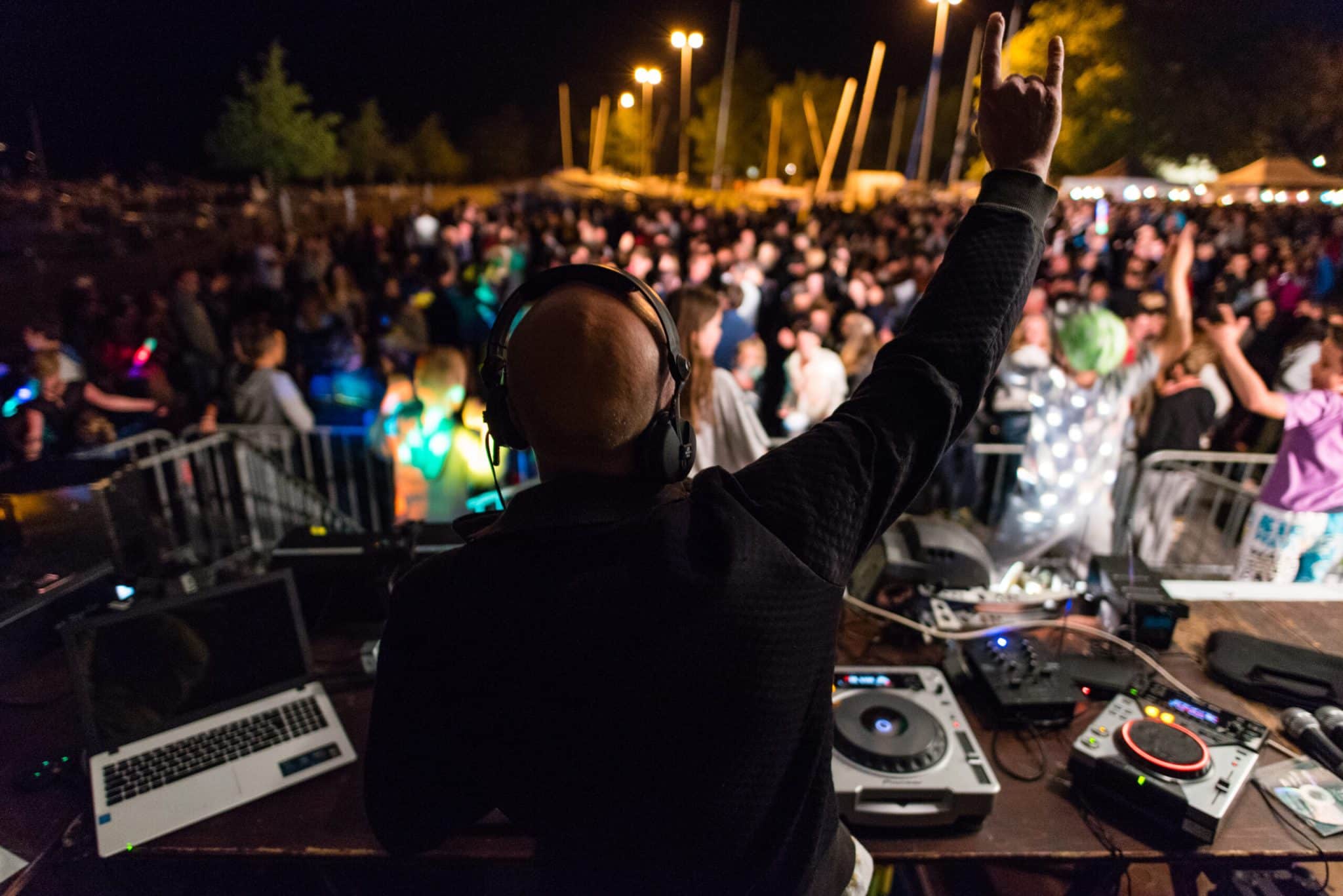 Dane Party with DJ
At the port in Doussard, dance the night away to the DJ's pop music mix.
Enjoy the great atmosphere at the outdoor dance party.
Special "Lac en Fête" shuttles.
Thanks to the free shuttles available, you can take full advantage of the "Lac en Fête" festival without having to worry about trying to find a parking space along the lake for your car. As a bonus, you will be able to enjoy a glass or two of the local beer and other specialties without worrying about having to drive later.
*Too much alcohol is dangerous for your health. Please consume in moderation.
Two bus lines will operate during the event:
Line 1: Doussard/"Lac en Fête" (Doussard beach)
Buses every 15 minutes from 18:00-21:00.
For the return trip, buses every 15 minutes from 23:15-01:30.
Bus stops:
Doussard – Camping La Ravoire
Lathuile – Chaparon
Lathuile – Camping La Ferme
Lathuile – Camping L'Idéal
Lathuile – Mairie (City Hall)
Line 2: Val de Chaise – Faverges/ Lac en Fête" (Doussard beach)
Buses every hour from 17:00-21:00.
For the return trip, buses every 30 minutes from 23:00-01:30.
Bus stops:
Val de Chaise-Gare de Marlens (Marlens Station)
Saint-Ferreol – School Parking Lot
Faverges – La Soierie
Giez – Gare (Station)
Doussard – Mairie (City Hall)
Doussard – Salle polyvalente (Multi-Purpose Auditorium)