Would you like to learn more about the extraordinary life of a pure local Haut-Savoyard?
Venture to the area's alpine pastures to meet with local farmers and ranchers to learn about their extraordinary lives in the mountains and about their herds of cows and goats.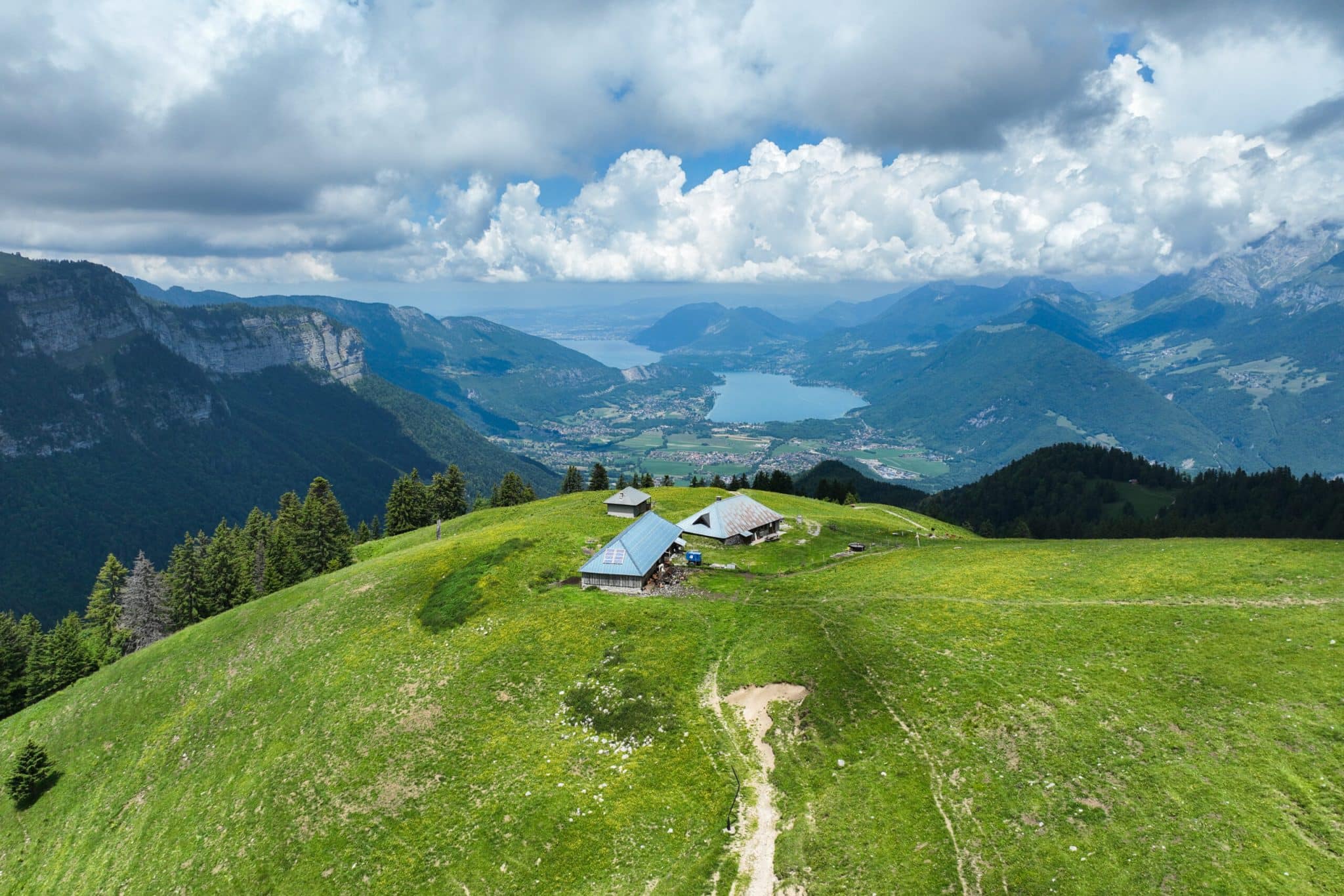 Alpage d'Eau Froide (Coldwater Pastures)
Learn all about the day-to-day wanderings of Bernard and his goat herd, who spend their summers at 1640 meters elevation.
After a moderately difficult hike (910 meters vertical gain), enjoy beautiful views of Lake Annecy. The trailhead for this hike is located at the Les Martinets parking lot.
June 1 to September 30, 2023.
La Combe d'Ire – 74210 Chevaline
+33 (0)6 14 94 83 31 – bpmarchand74@orange.fr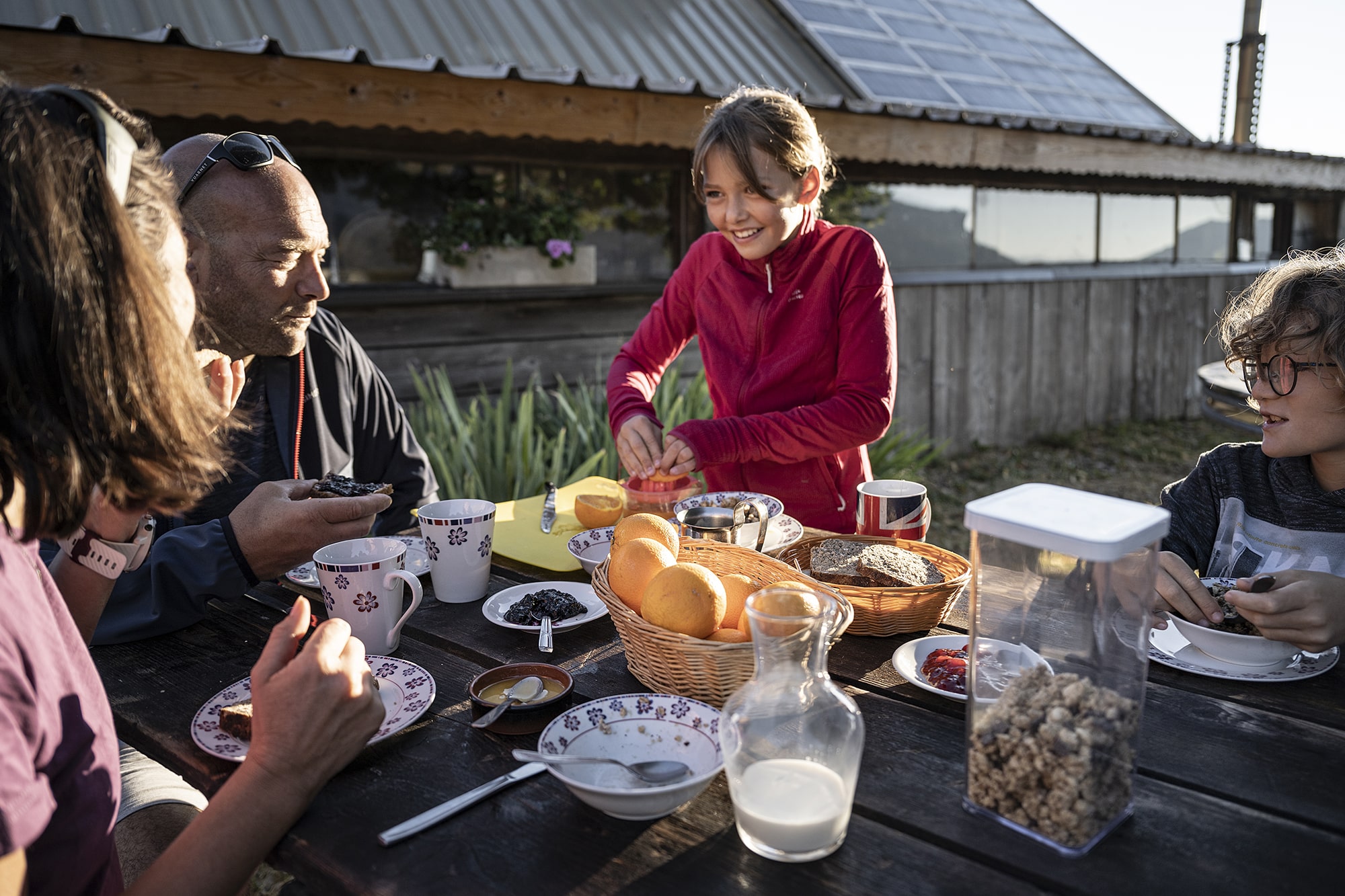 Servaz Hut – aka "La Sarve"
At the Servaz Hut at 1400 meters elevation (which locals commonly refer to as "La Sarve"), enjoy a delicious, hearty, typical Savoyard meal as goats and cows graze in the peaceful alpine pastures all around you. You have the option of spending the night there for the full "mountain rancher" experience.
July 15 to September 11, 2023, every day.
Alpage de la Servaz, 74210 Faverges-Seythenex
+33 (0)7 54 29 77 94
refugedelaservaz@gmail.com
gite.sarve.info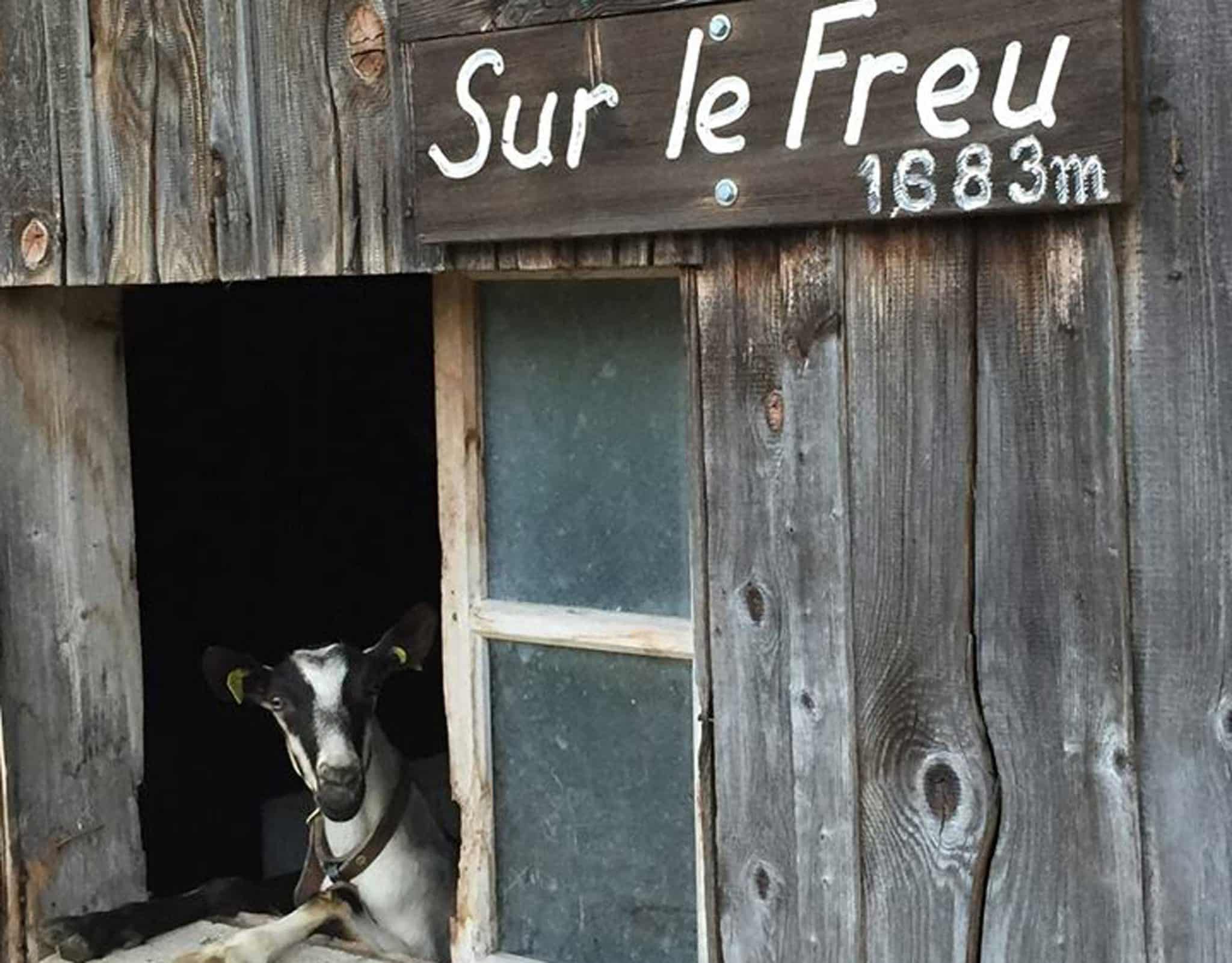 Alpage du Freu – Freu Pastures
On foot or by car, venture to Alpage du Freu (Freu Pastures). Guillaume, the mountain rancher who oversees the pastures and their herds, would love to show where he works and tell you all about his profession either during a short stopover or an overnight stay at the hut.
June 15 to September 15, 2023.
Sur le Freu – 74230 Le Bouchet-Mont-Charvin
+33 (0)6 36 40 02 55 – alpagedufreu@gmail.com
www.alpage-du-freu.fr