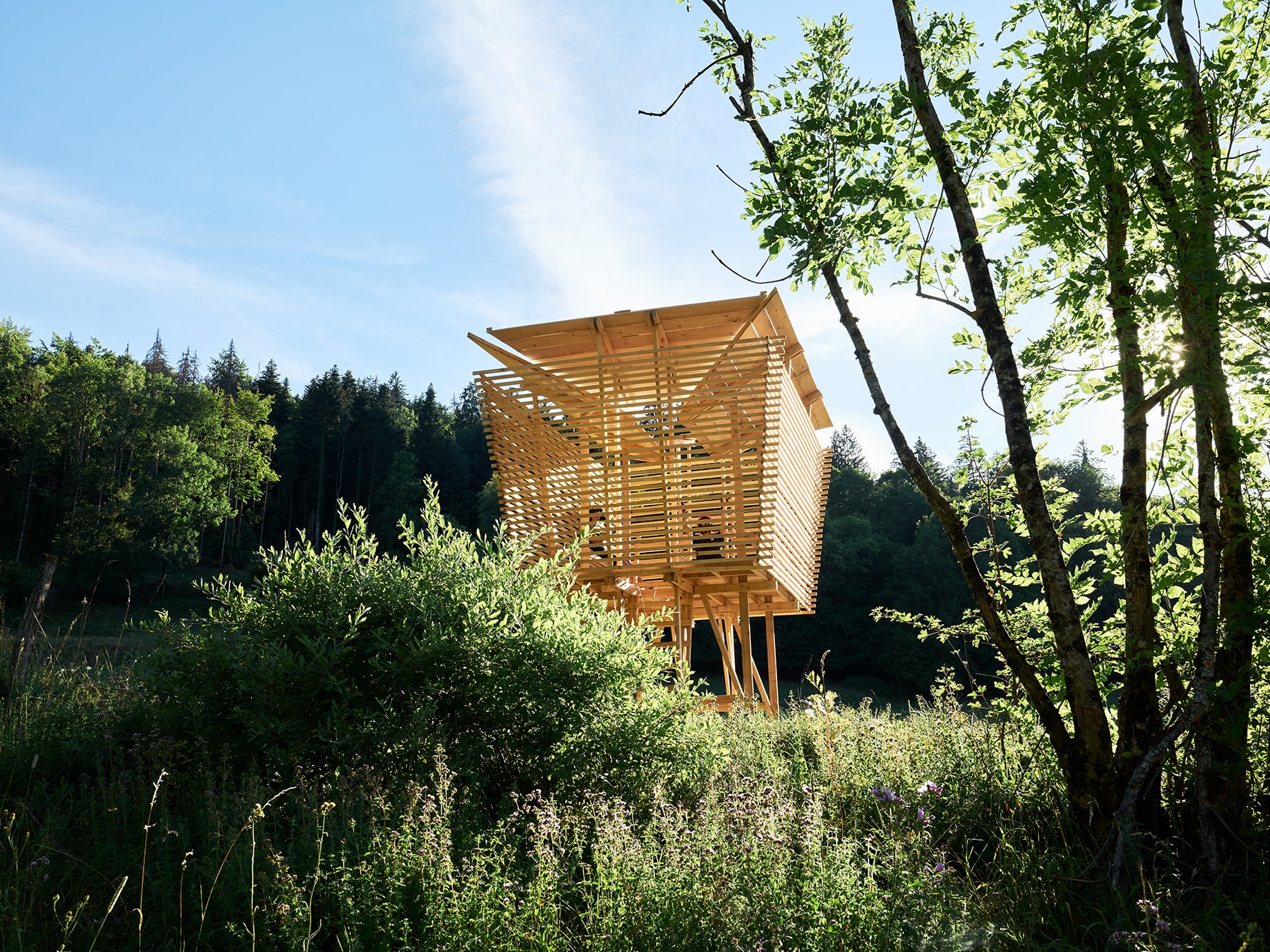 Enter the magical world of the 8th Festivale des Cabanes-Cabin Festival! The highlight event of the summer in Sources du Lac d'Annecy.
For this 8th edition, thirteen cabins located in thirteen different places at our destination, from Bout du Lac (Lake's End) along southern tip of Lake Annecy to the gateway to the Savoie by way of the surrounding villages.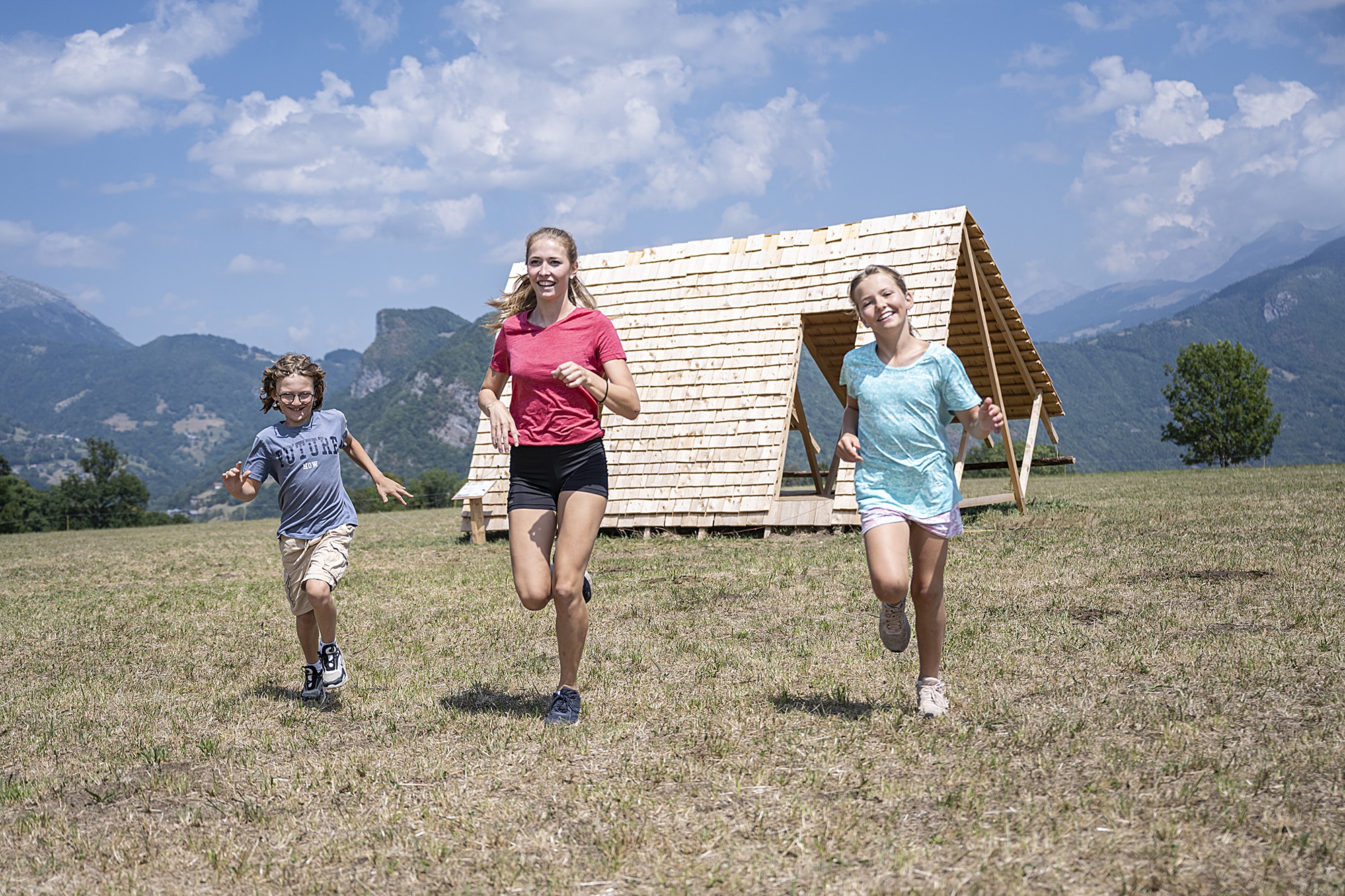 Festival des Cabanes – Cabin Festival
13 cabins, 13 locations
July 1 to November 15, 2023
EXCLUSIVE: this year, the Cabin Festival travels abroad! The historic gardens at the Villa Medici in Rome will host two cabins made in Sources du Lac d'Annecy.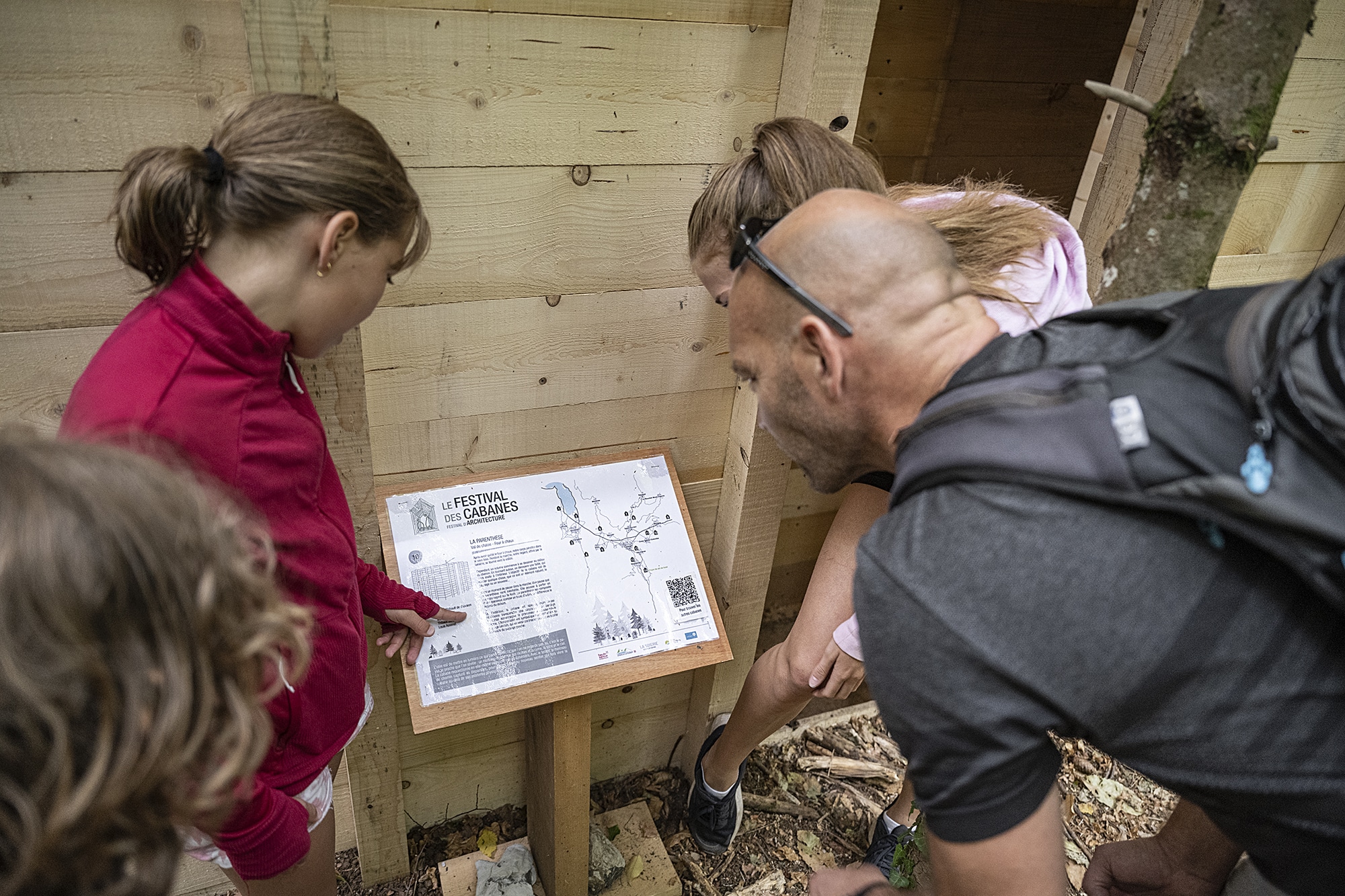 A few words about the festival
The festival showcases both architecture and the surrounding landscapes. The cabins, all designed by architects, are selected amongdozens of projects from around the world. Each cabin is built only with wood from trees grown locally and must blend into the landscape that serves as their setting: along a lake, a river, a pond, a trail, in a clearing or in a field.. The cabins are designed to call attention to their surroundings and push people to truly consider the place and impact humans have on the natural environment. They also encourage kids and adults to dive into the magic of childhood, when cabins were places to escape to, to hide in, and to play in.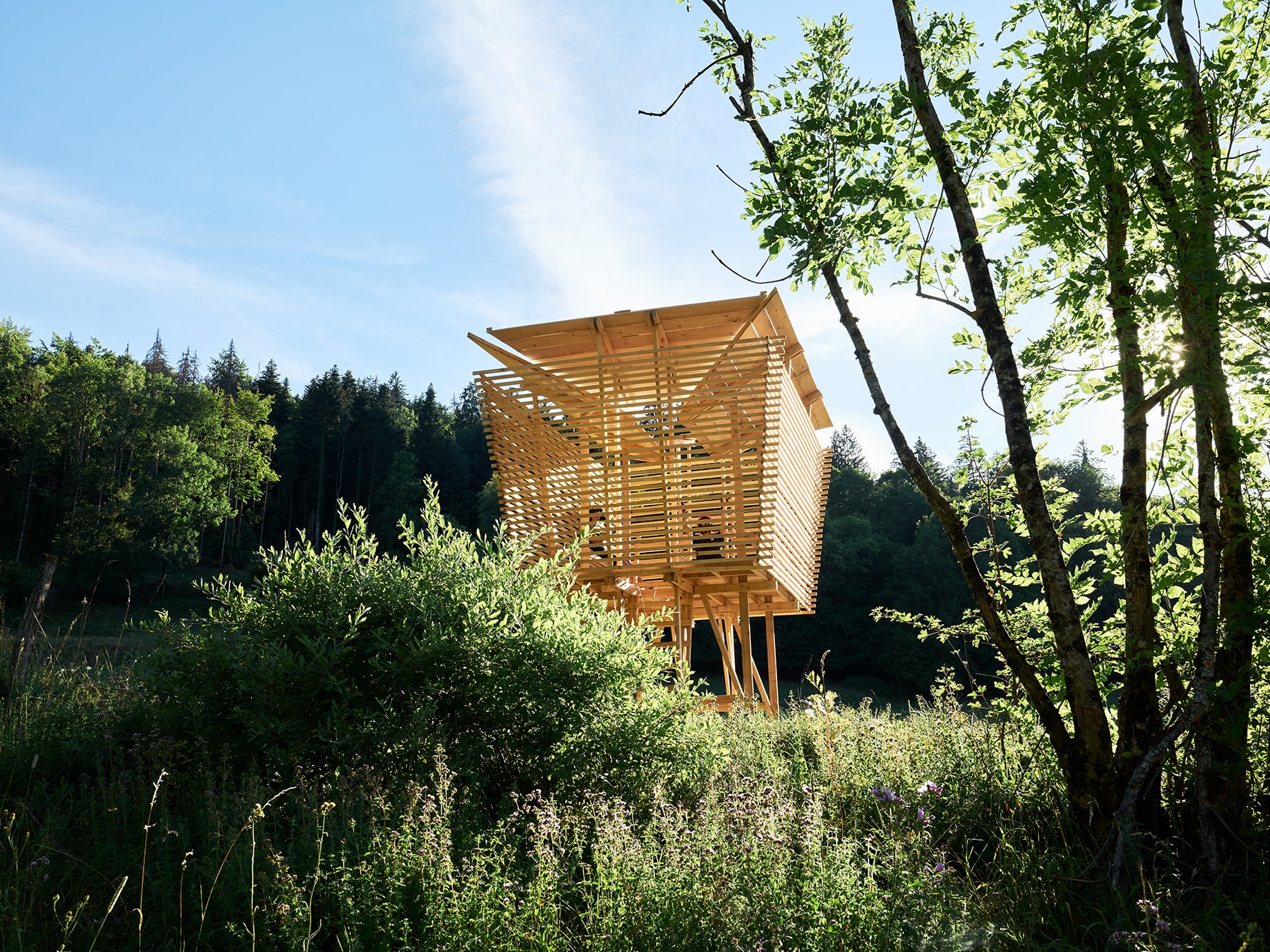 Where can you see the cabins in 2023?
EXCLUSIVE: this year, the Cabin Festival travels abroad! In the historic gardens of the Villa Medici in Rome two cabins made in Sources du Lac d'Annecy will be on display.
To marvel at the other cabins here along the southern end of Lake Annecy…
Val de Chaise: Marlens Pond and "Sous les Broves" in Cons-Sainte-Colombe.
Lathuile: Vielles Vignes in Chaparon.
Chevaline: Route du Tarfet Pré du Trot.
Giez: Les Battioz.
Doussard: La Serraz.
Saint-Ferréol: Ecluse de la Chaise (La Chaise Canal Lock) and Fontany Waterfall.
Faverges-Seythenex: Crêt de Chambellon, LeVillaret, behind the church in Seythenex, Les Combes-Val de Tamié, and the Montmin overlook (Belvédère).
To learn more